A&E Latest
Bardo Arts Center fall season announced
Wednesday, August 17, 2022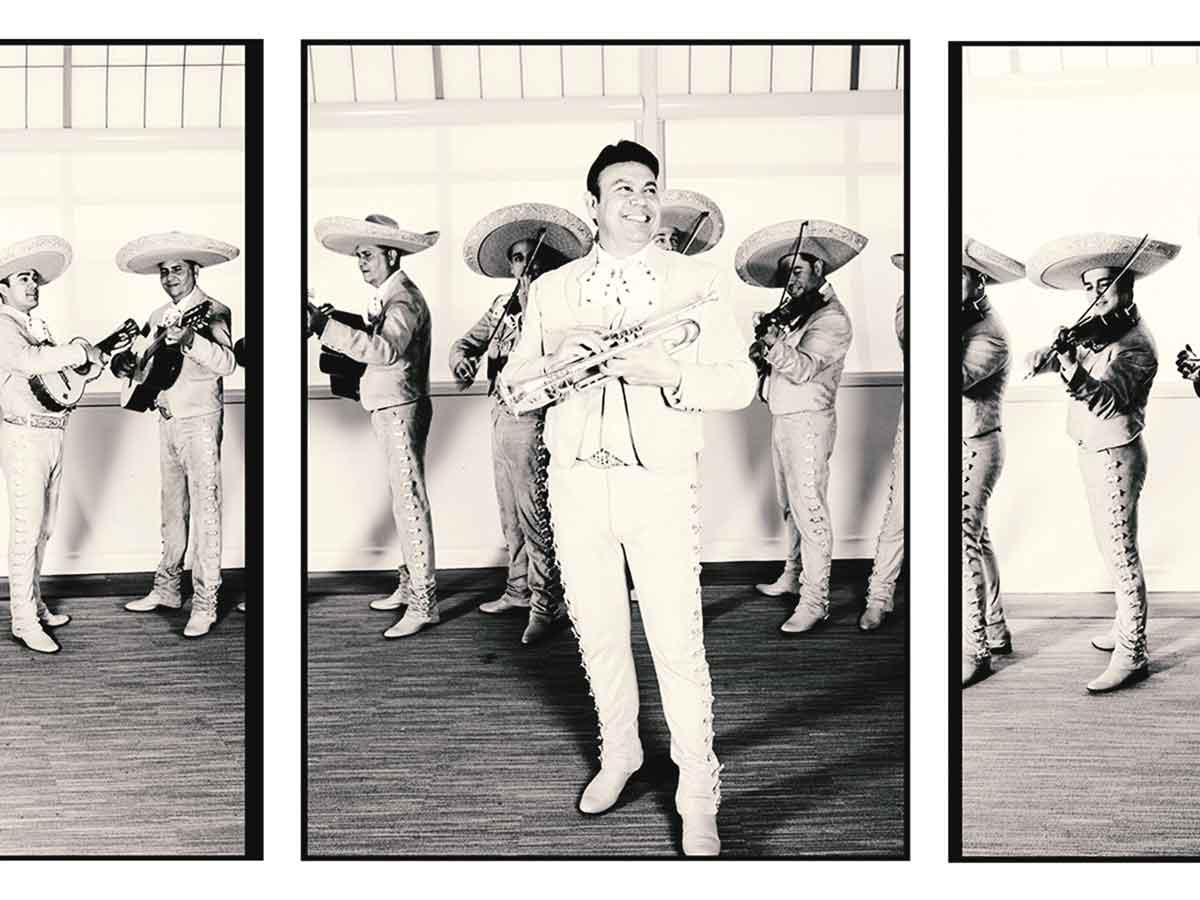 The Bardo Arts Center (BAC) at Western Carolina University in Cullowhee is excited to welcome patrons into its spaces for a dynamic series of events and exhibitions this fall.
The WCU Fine Art Museum is now reopened to the public, filled with exhibits that expand perspectives of our shared humanity. On Thursday, Sept. 29, the Performance Hall's season is set to start with modern dance company Pilobolus and continue with many more exciting acts that will ignite the cultural curiosity of the viewer.
• The Fine Art Museum is currently hosting "We Will Not be Silenced: Standing for Missing & Murdered Indigenous Women." This show brings a voice to the international Missing and Murdered Indigenous Women (MMIW) movement through the lens of the Eastern Band of Cherokee Indians, Comanche Nation, Lumbee, and other Native American artists.
• The exhibition "When Was the Last Time You Saw a Miracle? Prints by Corita Kent" is also being showcased. It engages the viewer through visually innovative arrangements of quotations, everyday slogans, and biblical scripture.
• Additionally, the exhibit "The Way I'm Wired: Artist Reflections on Neurodiversity" invites artists with a range of cognitive and emotional lived experiences to share how they learn, understand, and experience the world.
• In celebration of the International Year of Glass, the museum is extending the summer exhibition "Cultivating Collections: Glass" for continued viewing.
In this multi-year series, student researchers work closely with the museum's curator to gather information about the artwork in the permanent collection and determine future collecting directions.
The "Cultivating Collections" series began in 2019 with WCU students enrolled in Exhibition Practicum, an annual course designed to familiarize students with the intricacies of museum spaces. Students developed an exhibition from start to finish by interviewing artists, selecting works for display, and writing labels about the museum's objects.
Since 2019, students have continued this curatorial work, focusing each year on a new area of the collection, which includes over 1,800 works in a wide range of media by artists of the Americas.
Input from students brings a fresh perspective to the museum's holdings and unlocks the potential for the museum to create a more diverse and inclusive collection.
• The BAC Performance Hall opens the Fall 2022 season with a boundary-pushing "Pilobolus: The Big Five-OH!" at 7:30 p.m. Thursday, Sept. 29. Audiences will have the opportunity to experience the world-renowned modern dance company that has performed at events ranging from the Oscars and the Olympics and has appeared on television, in movies, and in advertisements.
• Mariachi Sol de México de José Hernàndez will perform at 7:30 p.m. Thursday, Nov. 10. The Grammy-nominated band is fronted by fifth-generation Mariachi musician, Mastero Hernàndez, who is an internationally recognized musician, composer, and educator. He has recorded with respected names in the industry, including Selena, Vincente Fernandez, Luis Miquel, Bryan Adams, and the Beach Boys.
While his family tree is rooted in the Mariachi musicians that hail from La Sierra del Tigre region of Jalisco, Hernàndez built on that foundation to grow Mariachi music in new territories, musical genres, and in the hearts of new audiences.
After forming Mariachi Sol de Mexico in 1981, Hernàndez charismatic arrangements and first-class musical direction led the group to instant and lasting success: playing in sold out halls from Madison Square Garden to Beijing, China and Pyongyang, North Korea.
Known as the "world's premiere Mariachi group," they gained the attention of the White House and have been invited to play for five U.S. presidents from Ronald Reagan to Barack Obama.
Hernandez's classical arrangements have led to them sharing the stage with symphony orchestras such as the Los Angeles Philharmonic, Santa Rosa Symphony, San Francisco Symphony and Jalisco Symphony.
• The Bardo Arts Center will also host the 13th Annual Handmade Holiday Sale from noon to 7 p.m. Thursday, Nov. 17. The event features high-quality, handmade gifts created by WCU students, staff, and alumni. Items for sale include artwork, ceramics, sculpture, wearable accessories, and other handmade craft items.
• A stage production of "The Nutcracker" featuring The Ballet Conservatory of Asheville will be held at 7:30 p.m. Friday, Dec. 9, and 3 p.m. Saturday, Dec. 10. Watch young Clara befriend a nutcracker that comes to life on Christmas Eve and wages a battle against the evil Mouse King.
The Ballet Conservatory of Asheville (BCA) trains dancers to achieve their full potential by combining weekly technique classes, frequent master classes and multiple performance opportunities. Classes for children, teens and adults, and their celebrated pre-professional division include ballet, pointe, partnering, men's class, tap, Broadway jazz, and modern are held at its headquarters in Asheville.
To learn more about all the events listed above, click on arts.wcu.edu/explore.