A&E Latest
Appalachian music at Marianna
Wednesday, November 24, 2021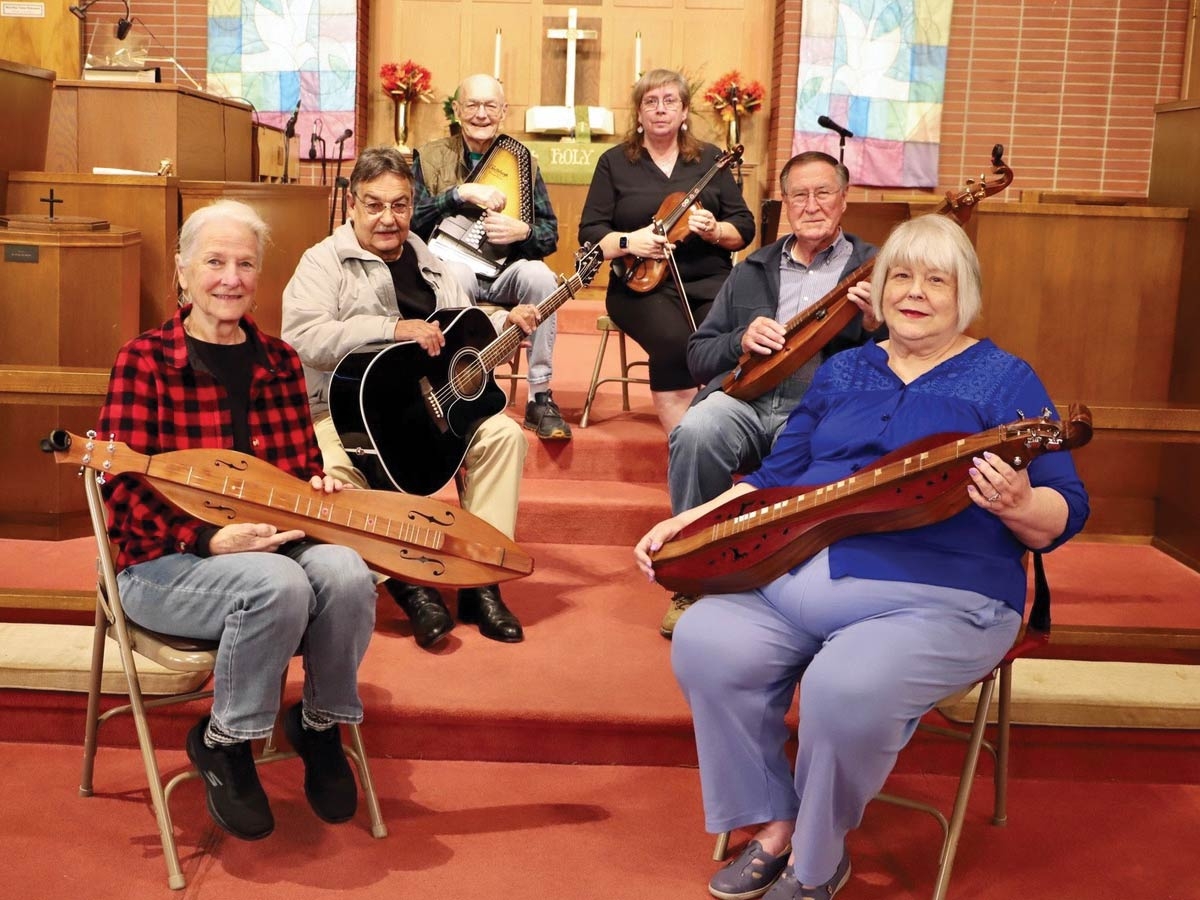 Glory String Players.
A special holiday concert with the Glory String Players will be held at 6:30 p.m. Thursday, Dec. 9, at the Mariana Black Library in Bryson City.
The Glory String Players is a small Appalachian string ensemble that loves giving back to its community. And during the holidays, it seems like a perfect time to give back to it.
The group includes Jim Gribble, a seasoned Appalachian dulcimer player/vocalist; Sandy Perrigo and Shirley Waters, well-polished dulcimer players; Kenneth Graham, main guitarist/primary vocalist; Sam Brandt, who plays the autoharp; and multi-instrumentalist Dr. Pati Graham.
The audience can expect to hear a variety of instruments that are not usually played together, but they create a unique festive sound for the holidays. The listener can experience that old-time feeling when family members would just sit around, play, and sing songs during the holidays.
The event is free and open to the public. For more information, call the library at 828.488.3030.