A&E Latest
Open call for 'Small Works'
Tuesday, October 12, 2021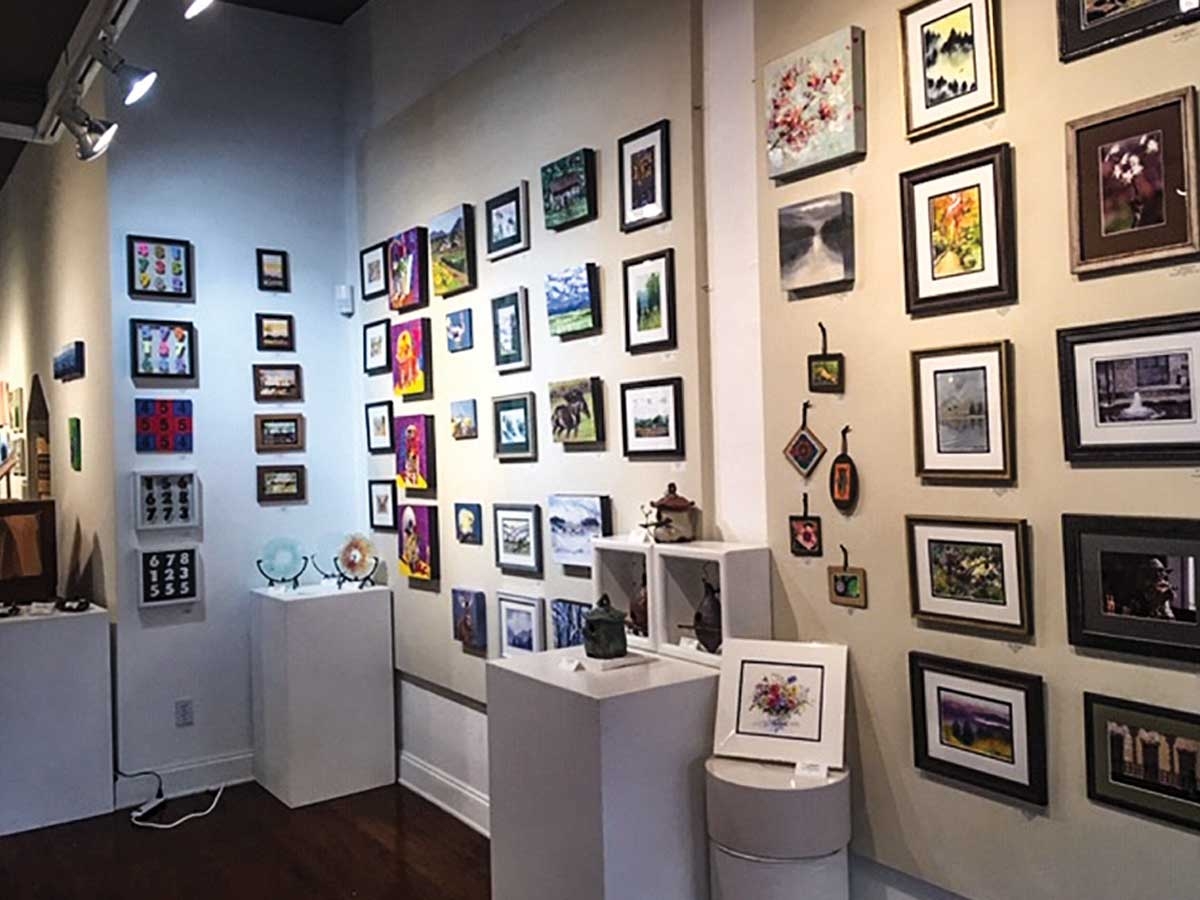 The Haywood County Arts Council has announced an open call for work for the upcoming Small Works Exhibit, which will kick off with an opening reception on Friday, Nov. 12, at the HCAC Gallery & Gifts showroom in downtown Waynesville.
"This exhibit is our longest and last exhibit of the year, stretching through the new year, and encourages buying art for holiday gifts," said HCAC Executive Director Morgan Beryl.
Most of HCAC's exhibitions require that you are a member of the organization to participate, but not this one. For a small fee, any Western North Carolina Mountain Region artist can participate.
Although the only other requirement is that the pieces be 12 inches in any dimension or smaller, HCAC challenges participants who are making holiday themed works to consider artistic expressions that are multicultural in nature and celebrate the many different holidays, ways of celebrating, and ways of experiencing holidays in the November and December season.
HCAC also encourages participants to create works that celebrate Appalachian heritage and craft.
"Our vision is that this exhibit is eclectic both in the medium of the works presented, but also in its message of celebration. We hope for a message that illustrates that we all celebrate one way or another, though it may look and feel different" Beryl said.
To enter, it's $30 for non-members, $15 for members, and $10 for emerging artists.
"For emerging artists, this is a great opportunity to try your hand at putting your work in a gallery and seeing what sells," said Lauren Medford, HCAC's marketing and membership coordinator, an emerging artist herself.
The deadline to enter is Oct. 22. The prospectus and contract can be found at www.haywoodarts.org/call-for-work.