Archived Reading Room
A shiner's tale, a woman's perspective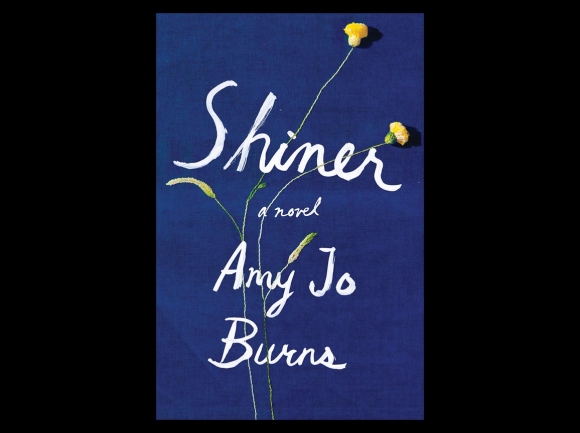 In a literary genre (Appalachian noir) dominated by men, Amy Jo Burns' new novel Shiner breaks through barriers and the unspoken publisher-induced rules of the genre — conflict, conflict, conflict — and comes out on the other side with a compelling story that has an interior rather than a dark, action-driven or plot-driven narrative.
Like pulling a rabbit from a hat, Burns brings us a bit of past history into the present day and our lives. Set in a contemporary timeframe, Shiner is a throw-back to the corn liquor sagas of these Western North Carolina hills. Although Burns' fiction takes place in rural West Virginia, it could have, (and may still), taken place within a stone's throw of these pages.
Having been raised in the moonshine mountains of Western North Carolina and Northwestern Georgia with corn liquor stills just over the ridge or down the creek from where I grew up, and having reviewed books by regional authors such as Charles Frazier, Wayne Caldwell, Ron Rash, Wiley Cash and David Joy, I know that the "shine" in Burns' book doesn't refer to the sun, but rather "moonshine" and a "shiner" being slang for a maker of homemade liquor made from corn.
And so off we go into the wild woods of West Virginia coal country and a story told by a teen-aged girl named Wren Bird who lives in a cloistered cabin with her parents where they have no car, no mail, and no visitors. Every Sunday Wren's father delivers wild sermons in an abandoned gas station, where he takes up poisoned snakes that provide the hold that he has on the community, as well as over Wren and her mother Ruby. In a chorus of three unforgetable voices — a bold daughter, a reclusive housewife and a love-sick moonshiner, Burns gives us a new myth told from a feminine point of view in a land of men and one young woman who is beginning to open her eyes. In a back-cover quote we read: "Shiner combines a memoir-like intimacy with the mythic power of a fable." A statement and sentiment that I concur having now read this book.
Rather than the lightning-struck, snake-handling preacher, Briar, being the central character in the novel, instead it is Wren, who tells us: "My father remained the mountain's favorite outlaw, my mother his sacrifice. I hated my part in the myth. I was nameless, faceless. A pause in my father's tale of glory. Briar Bird was not a man, a father, or a husband. He was a story, and nothing else. I didn't want to be a story. I wanted to live."
Burns describes the role and plight of women in West Virgina coal country culture and the foundation upon which her story is based. "Coal miner's wives had been forced to use sex as a shield since the 1930s, when mining companies had yet to purge the hills of ore, and coal barons thought they owned the right to all the land's riches — including the women. The worst thing about a man wasn't his malice. It was his kindness, which he used in order to get what he wanted." In this world, Wren, Ruby and her close friend Ivy struggle to make a life for themselves.
But the best part of this book — and perhaps it's central storyline in Burns' eyes — is the unfulfilled and unrequited love relationship between Wren's mother, Ruby, and the shiner in the book, a young Flynn Sherrod. This is the story of an imagined love played out en absentia in the minds of both characters throughout the book and after Ruby has married Briar, where "the women of Ruby's faith were called to wear long dresses, lest they tempt a man with their bodies. This was why Ruby had begun to sew as soon as she could hold a needle and thread." What transpires, then, is how mountain culture and the place itself — "those mountains, sprawling upward like stone geysers, spiked above the trees in the distance" — determines the story's plotline and eventual outcome, which I won't give a spoiler to, here, as to not spoil a surprising, if not rewarding and welcome ending.
Leave it to just say that it takes one to know one. Amy Jo Burns grew up in Mercury, Pennsylvania, an industrial town humbled by the steel collapse of the 1980s. Instead of the construction booms and twelve-hour shifts her parents' generation had known, the Mercury Burns knew was marred by empty houses, old strip mines and vacant lots. It wasn't quite a ghost town — only because many people had no choice but to stay. Her first novel, Shiner — which comes on the heels of her best-selling non-fiction memoir Cinderland — is based fictionally on her own experiences growing up and in a culture similar to that of Trap, the nearest town to where the rural action takes place. While this is a novel written primarily for a female audience, its subtle storyline and it's impressionable and heart-felt prose kept this male reader's interest and attention to the very end.
Thomas Crowe is a regular contributer to The Smoky Mountain News and author ofthe multi-award-winning non-fiction nature memoir Zoro's Field: My Life in the Appalachian Woods.