Archived News
Cherokee voters choose Primary Election winners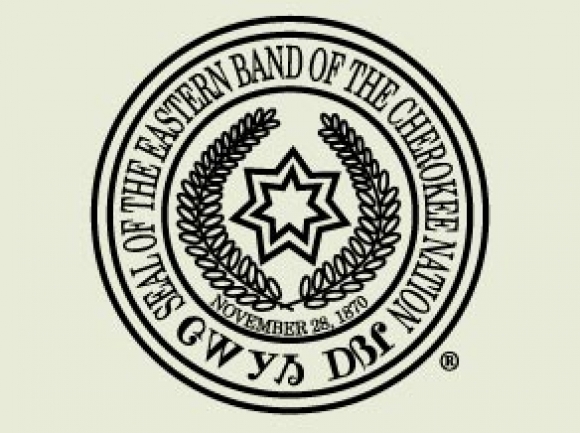 Tribal Council incumbents fared well in Thursday's Primary Election, with all six representatives who faced primary contests sailing easily toward the Sept. 2 General Election. However, the General Election ballot will feature only one incumbent Cherokee Central Schools Board member between the three school board races underway this year.
In each Tribal Council race, the top four vote-getters will progress to the General Election, as will the top two vote-getters in each School Board race. During the General Election, all 12 Tribal Council seats will be up for election. All results are unofficial until the Board of Elections certifies results to Tribal Council, which according to tribal law will occur during Tribal Council's first meeting following the Primary Election.
Birdtown Representatives Boyd Owle and Albert Rose were by far the top two vote-getters in their community with 26.6% and 24.6% of the vote respectively, according to unofficial tallies. Challenger Cyndi Lambert was not far behind, with 20.1%. Gloria "Punkin" Griffin came in fourth of the seven candidates with 14.8% and will also progress to the General Election.
In Wolfetown, incumbent Bo Crowe was by far the most popular of the five candidates, earning 40.3% of the vote. Behind him were former Chairman Bill Taylor with 17.9% and incumbent Chelsea Saunooke with 17.5%. Jesse Sneed will also progress to the General Election after earning 14% of the vote.
Incumbent Vice Chairman David Wolfe and Representative Tom Wahnetah are assured a place on the General Election ballot after pulling 29.4% and 22% of the vote, respectively, in the field of seven candidates. T.W. Price Saunooke will move on as well after earning 14.3% of the vote. Stephanie Saunooke French occupies fourth place with 39 votes, or 9.6%. Close behind her are Shannon Ross with 36 votes, Christopher Reed with 33 and write-in candidate Elvia Walkingstick with 31 votes.
Only one current member of the Cherokee Central Schools Board will appear on the General Election ballot. Incumbent Isaac "Ike" Long received 40.2% of the vote in the race to represent Birdtown, behind challenger Berdie Toineeta, who captured 53.7%. Current Birdtown representative Gloria Griffin is not running for re-election and will instead seek to represent her community on Tribal Council this fall. Meanwhile, Big Cove representative Karen French-Browning came in third out of five candidates, failing to secure enough votes to progress to the General Election. In September, Melanie Lambert and Ashford Smith will face off in search of the Birdtown seat, and Lavita Hill and Kristina Hyatt will spar for the Big Cove seat.
The elections office did not respond to a request for voter turnout information. However, the total number of votes is low compared to the last two Primary Elections held during years without chief's races, 2017 and 2013. The total number of votes cast for the Birdtown, Wolfetown and Yellowhill Tribal Council races this year was 67 percent of the total number cast in those races during the 2017 primary and 94 percent the number cast in the 2013 primary.
The results
Tribal Council
Birdtown
Boyd Owle: 283 votes, 26.6%*
Albert Rose: 262, 24.6%*
Cyndi Lambert: 214, 20.1%
Gloria "Punkin" Griffin: 157, 14.8%
Robin Lambert: 76, 7.1%
Jacob George: 38, 3.6%
Gilbert Crowe Jr.: 33, 3.1%
Wolfetown
Bo Crowe: 346, 40.3%*
Bill Taylor: 154, 17.9%
Chelsea Taylor Saunooke: 150, 17.5%*
Jesse Sneed: 120, 14.0%
Sam "Frell" Reed: 88, 10.3%
Yellowhill
Dave Wolfe: 119, 29.4%*
Tom Wahnetah: 89, 22.0%*
T.W. Price Saunooke: 58, 14.3%
Stephanie Saunooke French: 39, 9.6%
Shannon Ross: 36, 8.9%
Christopher Reed: 33, 8.1%
Elvia Walkingstick: (Write-in) 31, 7.7%
School Board
Big Cove
Lavita Hill: 54, 34.8%
Kristina Hyatt: 51, 32.9%
Karen French-Browning: 31, 20%*
Damian Solis: 15, 9.7%
Lori Taylor: 4, 2.6%
Birdtown
Melanie Lambert: 189, 34.7%
Ashford Smith: 169, 31%
Ray Long: 153, 28.1%
Bree Stamper: 34, 6.2%
Wolftown
Berdie Toineeta: 183, 53.7%
Isaac "Ike" Long: 137, 40.2%
Harland Squirrel: 21, 6.2%
* denotes incumbent
• Top vote-getters who qualify for the General Election according to unofficial results shown in italics.
• Data from the Eastern Band of Cherokee Indians Communications Office.