Archived Opinion
Local food pantries in need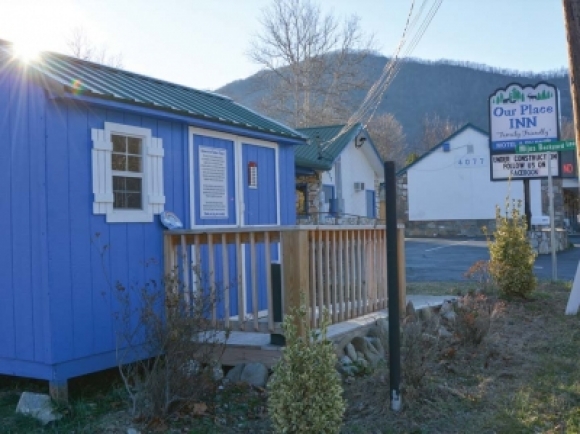 Dear Haywood County Neighbors,
Haywood's Outdoor Pantries wants you to know about one of the ways that members of our community are addressing food insecurity. These are hard times for many, and making sure that basic foods get to those who are hardest hit is critical.
Haywood's Outdoor Pantries has, for several years now, been a source of food that fills a gap left by other food providers. Unlike other pantries that are driven by volunteer availability, the outdoor pantries are open at all hours every day.
Our is a simple model. Concerned folks shop at the local groceries and bring the food and stock the pantries. Those who need food may come and get the food whenever they can and for as long as the shelves are stocked. A very loosely organized team of neighbors supports each one of the pantries. There is no contact — a great way to reduce risk in our current situation.
Haywood's Outdoor Pantries are located:
Near the Head Start facility in Waynesville, 489 Pigeon St
Near the Head Start facility in Clyde, 384 Jones Cove Rd
In front of Our Place Inn in Maggie Valley, 4077 Soco Rd (open 9 a.m. to dusk)
We want you to be aware of this effort and to ask for your support. If you pick up some extra groceries drop them at the nearest location. Your donation could be a single can of tuna or jar of peanut butter or it could be a couple of bags or boxes of groceries. Nothing is too little or too much.
Items needed are:
Protein items: canned tuna, chicken, chili, chicken and dumplings, beef stew, Vienna sausages, etc
Peanut Butter and jelly
Cans of Chef Boy R Dee
Cans of soup
Canned fruit and applesauce, fruit snacks
Hamburger helper/ Tuna helper
Pasta, pasta sauce, Mac and Cheese
Ramen
Taco meal kits
Hormel complete meals
Juice boxes
Boxes of cereal
Pancake mix and syrup
Simple spices in addition to salt and pepper
Any hygiene product you use in your house, cough syrup, Tylenol
Cleaning supplies
Pet food
If you would rather not shop or if you think your dollars could go farther if items were bought in bulk you can contribute by making a tax deductible gift through Helping Hands of Haywood http://haywoodhelpinghands.org
Another way you can help: It would be wonderful if we could find locations to establish Outdoor Pantries in more areas of the county, especially in the Fine's Creek, Bethel/Cruso, and Saunook/Balsam areas. The greatest obstacles to food security among those who need it are 1) lack of transportation and 2) the cost of gas. So many of our neighbors have found themselves out of work due to the coronavirus. Getting pantries closer to where people live could really help lighten their load /ease their burden.
If you know of a possible location please contact Beverly Banks or Ann Holtz at This email address is being protected from spambots. You need JavaScript enabled to view it..
Neighbors helping neighbors is the way forward.
Ann Holtz
Iron Duff